Skip to end of metadata
Go to start of metadata
The
Release Management Wiki
, supported by
Electric Cloud
, is a compilation of thousands of online resources on Release Management - a process whereby software is taken from requirements, through development and testing, until deployment and delivery of finished software to users. 
New: The Top Brands in Release Management
We've created the first global ranking of brands in the release management space, using data from over 4,000 articles curated on our Release Management Wiki, and external data sources such as social and link metrics. We divided the brands into two categories, Content Sites and Vendors.
Top 20 Vendors in Release Management
Tools and services enabling release management, release automation, deployment and configuration management, which have the greatest social traction and the broadest and deepest coverage among bloggers and industry media.
Top 20 Websites in Release Management
The 20 publishers with deepest, most popular and most widely cited coverage of release management. Our definition of release management is broad and includes release practices in Agile, DevOps and ITIL environments, software deployment and configuration management.
» Who are the Top 20 Websites?
Gartner Magic Quadrant: Application Release Automation
  Download the full report
Subscribe


to be notified of new updates

Enter your email address to subscribe to this wiki and receive notifications of new content being added
Release Automation 
The report covers the requirements that CIOs and Architects should be thinking about when selecting an Application Release Automation solution, with Gartner's recommendations about the best solutions to manage releases in a scalable and predictable way. Electric Cloud has been named a leader in the ARA Magic Quadrant.
If you're just getting into release automation then the world of tooling can be quite daunting. Here is a great checklist of what you need to look out for in your tooling.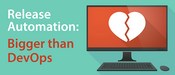 So am I really going to write a blog calling DevOps a big hoax? Well, not exactly, but as a follow-up to my previous blog on the difference between DevOps and Continuous Delivery, I want to alert you to a few key facts.
Deployment Automation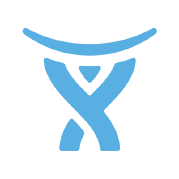 At Atlassian, we're moving to a continuous delivery and deployment model for all of our business tools, which will allow us to get improvements out to our customers (both internal and external) faster. This post explains the considerations and methodologies behind the move.
The range of opportunities for automation in DevOps, along with the choice of tools that you can use, can seem complex, especially for smaller teams with limited time and resources. You might already be doing some automation today, but how do you prioritize what to focus on next? If you're beginning a new DevOps project from scratch, where do you start?
At Instagram, we deploy our backend code 30-50 times a day... whenever engineers commit changes to master... with no human involvement in most cases. This may sound crazy, especially at our scale, but it works really well.
 Release Management Process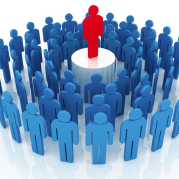 What is the release strategy? What about feature gating? What is the rollback plan? 10 key questions you should ask before going to production and some answers from the field.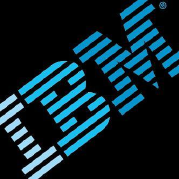 Business needs, market trends, and customer demands are forcing IT teams to deploy applications at a rapid rate. The frequency of deployments can invoke human errors, failed deployments, and outages. This paper will guide you through the 7 best practices to strengthen release management.
DevOps done right maximizes the velocity of software delivery. By viewing the entire delivery process holistically, we can solve the bottlenecks that traditionally happen when one role in the process is overloaded, because at the end of the day, software can only be delivered as fast as the slowest team.
Deployment Process and Planning
At the recent Agile 2016 conference InfoQ spoke to Dennis Ehle, vice president of DevOps strategy for VersionOne about the evolution of DevOps both as a way of thinking and the toolsets that support the practices, and the importance of having visibility into how value is delivered over the DevOps pipeline.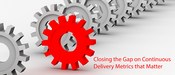 The coverage gap around measurement and metrics is driven primarily by the fact that the DevOps space is new and there are few standards around which to build an easily documented metrics structure. That leaves practitioners with the challenge of creating something they can use pragmatically within their own organizations. This article discusses how to close the gap on some key continuous delivery metrics.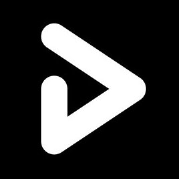 In 2007 GoCD (then called "Cruise") introduced build pipelines to the masses. Shortly after, Jez Humble (GoCD's original product manager) and David Farley published Continuous Delivery. With these concepts becoming more mainstream, some patterns have emerged. There are certainly more, but these are some that stick out.
Read more on Deployment: Deployment Process | Deployment Planning | Deployment Checklist | Compliance and Auditing | Types of Deployments | More... 
Release Planning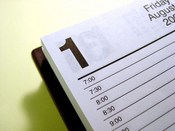 A product release is the launch of a new product or a combination of features that will provide value to customers or users. Digging deeper, a release is much more to both your customers and internal teams. For your customers, it's a promise of new value they can look forward to embedding in their everyday work and activities.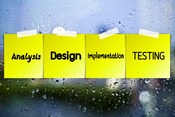 Release planning is one of the challenging tasks in overall scrum methodology. Though challenging, it is the most important part of overall agile development process. A release plan if done correctly and strategically clears and sets the model on what actually has to be developed along with its timelines.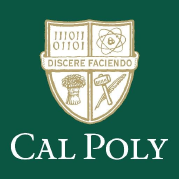 This list contains items that need to be completed before software can be released. Each team must customize this list as appropriate for your specific project. Some of the items below may not apply to your team and you may need to add other important items. Fill in the "person responsible" column with the name of the actual person on your team.
Release Communication and Training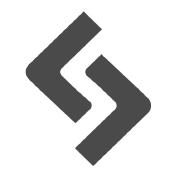 For some businesses, release notes are the only way product enhancements are communicated to customers. For others, they're a sideline, developed entirely separately from user communications. But if you want to do more with less - if you want to improve customer retention communications without having to do a stack more work - your release notes could be an unexpected, but valuable answer.
What are the best practices for communicating new features to customers in product marketing? Read a community discussion on the best methods to create customer awareness to new software and features, as done by large organizations.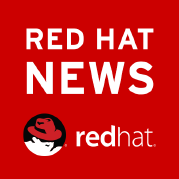 One of the major functions of any open source project is releasing software, with the goal of reaching as many users as possible. We've crafted a set of guidelines for coordinating release announcements to ensure that your excellent work doesn't get lost in the shuffle.
Gartner Magic Quadrant: Application Release Automation
  Download the full report
The Top Vendors in Release Management
The Release Management Wiki's editors analyzed over 4,000 release-related articles published by hundreds of authoritative sources, as well as external metrics such as social shares and backlinks, to identify the most influential vendors offering products and knowledge which is of value to the release management community. Click the links for a comprehensive listing of resources on each product in the context of release management.
The Top Websites in Release Management
Prolific score: number of web pages published on release management subjects on the website over the past year.
Popular score: average Facebook shares, Google +1s and LinkedIn shares for release management articles published on the website.
Cited score: number of backlinks to the website on release-management-related subjects, based on the Majestic backlink database.
Quality: Editorial score of the value of the content for the release management community - based on content published on our wiki or submitted to us by the publishers.
Top Website Score: normalized weighted average of the above four scores.
Want More? See All the Topics in Our Release Management Wiki